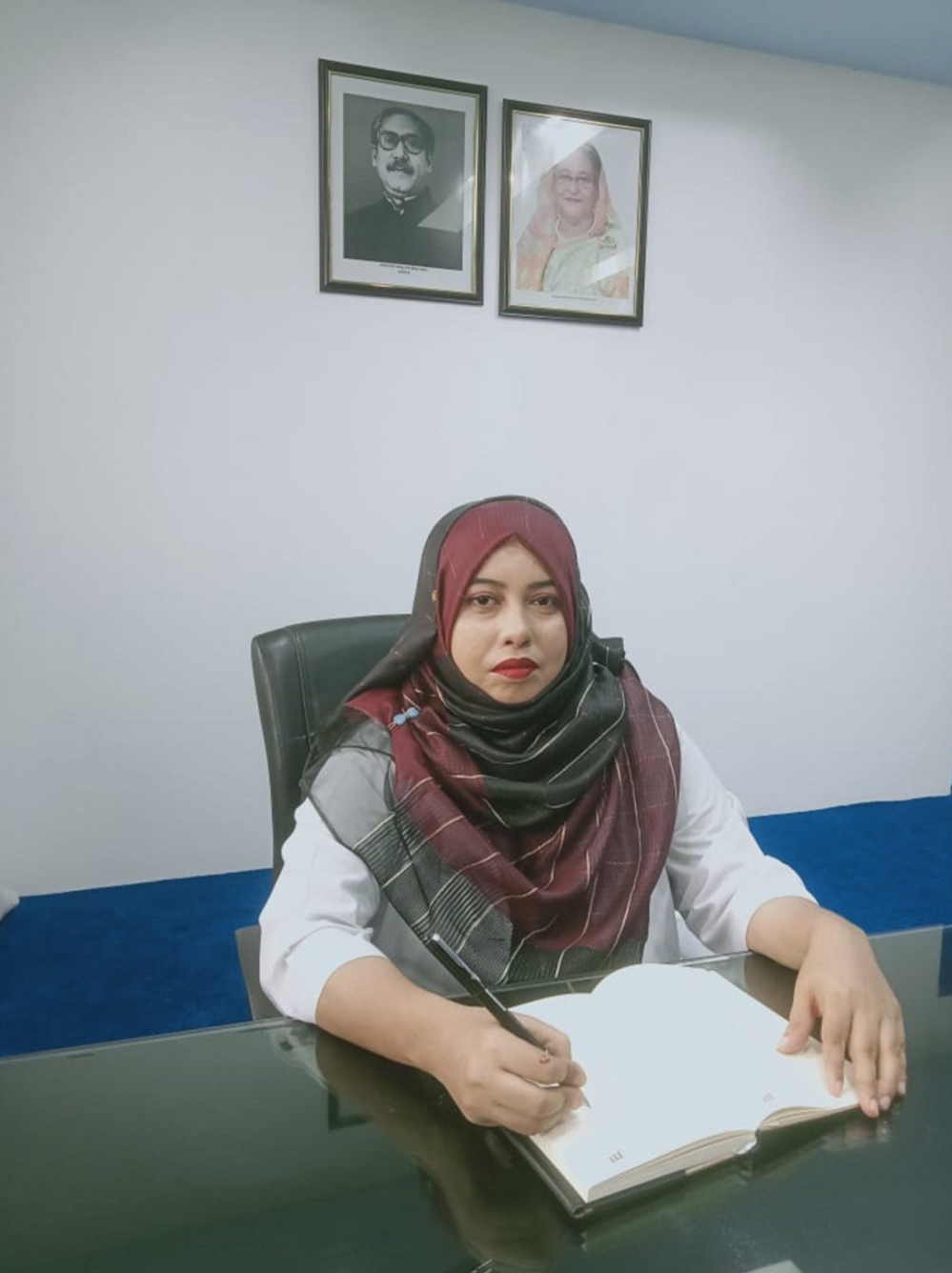 Message from the Nursing Co-ordinator
Bashundhara Ad-din Nursing Institute (BANI) is an initiative of Ad-din Foundation is known for providing Quality Nursing Education. The Institute of Nursing which started in 2020. This institute is approved by the Bangladesh Nursing and Midwifery Council is registered
I feel proud to say that, right from the beginning of the institute, it has earned a great name and is recognized as one of the best Nursing Educational institutions maintaining high standards of Nursing Education.
We are committed to inculcating strong moral and ethical values in our Nursing students, which are essential to make them dedicated Nurses. We work for the overall development of the personality of the students by not only focusing on academics but also involving the students in lots of co-curricular activities including cultural activities and sports.
I wish the blessing of Almighty be always showered upon our management, staff, and students so as to enable them to continue working hard towards the betterment of the Nursing Profession and Society.
Why should we study in BANI?
We have faculty members who are well experienced and renowned in their fields
Lessons are donated by experienced fulltime and part-time teachers
For each batch, we have multimedia classrooms for a better understanding of the subjects
We have a well-equipped library with journals & resource
There is a multimedia classroom for each batch
For a better assessment of the students, we take the midterm exam, and selection exam, based on performance the guardians of the students are kept well informed regarding the student's progress
Our own personal campus equipped with all basic amenities and proper labs
Labs are managed by skilled lab instructors
We have a physiotherapy department as well as a therapeutic system to enhance the clinical skills of the students